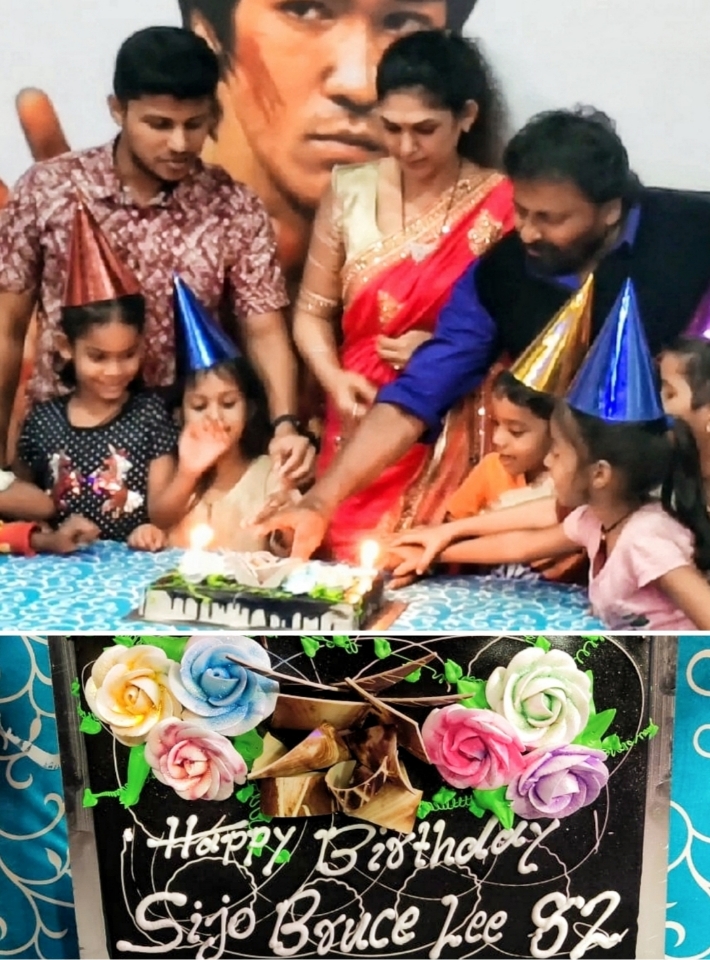 Mumbai: The birthday of the world's famous Bruce Lee i.e. 27th November is celebrated with great fanfare by people all over the country and abroad. Chitah Yajnesh Shetty, the chairman of "Chitah Jeet Kune Do Global Sports Federation" (CJKD) and well-known martial arts expert of films also celebrated Bruce Lee's 82nd birthday with great fanfare for the 14th consecutive year with the underprivileged children at 'Sawan Dance Academy Hall', Andheri (West), Mumbai. On this occasion, the cake was cut by children. Notebooks,snacks and school related materials were distributed to all the children. After that, 'Bruce Lee' birthday placards were made by children and released in the sky with balloons. It's great to see the happiness on children's faces said Cheetah Yajnesh by doing a bit, Cheetah urged every youth and martial artist to do a bit to society. On this occasion,Chitah Yajnesh Shetty, Shravan Shetty,Amarjit Kaur Shetty and others were present and made the program successful. On this occasion,
Chitah Yajnesh Shetty thanked everyone and Yajnesh said,"Martial arts give discipline,dedication, respect for others ,etc. Through this people can be successful in keeping their body & mind healthy. It is not the art of fighting, but for self-defense. For this, we all should thank Bruce Lee, due to whom martial arts spread and get inspired by everyone in the country and abroad."
Yajnesh Shetty organizes programs every year on topics related to society, environment, health, women empowerment,save forest,covid safety etc. and creates a sense of public interest among people. Chitah Yajnesh thanks to Sanjeev Agarwal, Chitah CJKD's Delhi Chairman Sageer Hydrose, Vice Chairman Seema Aneja, Zeshaan Gazi Khan.suported by Kuberan House, Ninjoor Pictures, Kuausmedia, Pickupbiz Software Pvt. Ltd. etc. Also thanked the media which supported them for the last 14 years to spread awareness on the well being of the man kind.
साभार :
---
© CopyRight Pressnote.in | A Avid Web Solutions Venture.