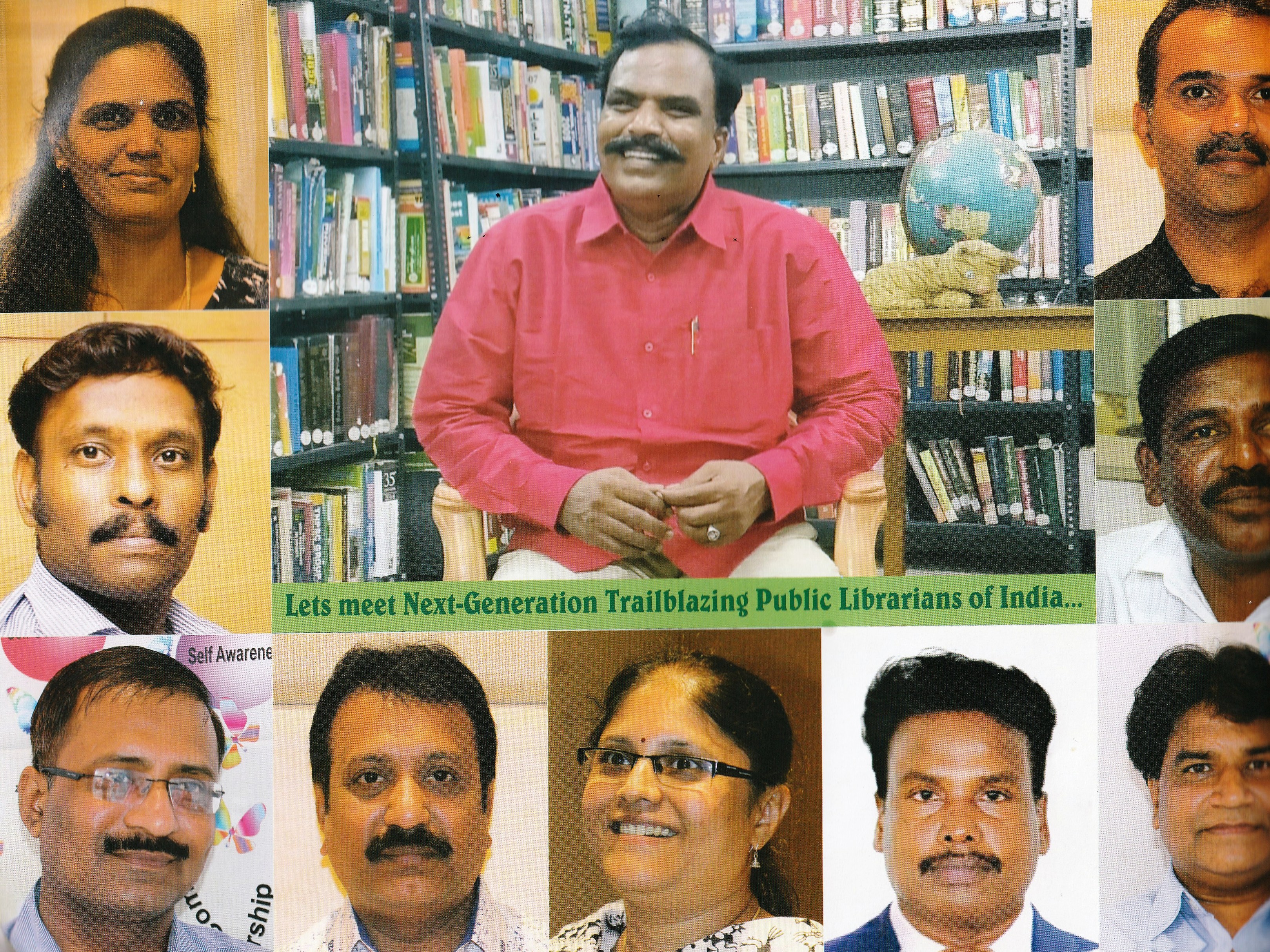 India's most Popular and future ready Indian Public Librarian Dr Deepak Kumar Shrivastava Name is considered in Top ten next generation trailblazing public librarians of the country in the Coffee Table Book namely "Trailblazing Indian Librarians Transforming Communities" carried out by MS Swaminathan Foundation (MSSRF), International Network of Emerging Library Innovators (INELI) India and South Asia and Bill & Melinda Gates Foundation.
Its worth mentioning that INELI South Asia Mentor Dr. Deepak Kumar Shrivastava is currently working as Divisional Librarian and Head in Government Divisional Public Library Kota Rajasthan under Department of language and Library Government of Rajasthan. His name is already in IFLA WALL OF FAME and considered Top 75 Library Professionals of India.
Report revealed that librarians profile in this section distinguished them as "Ground breaking Trailblazers" having pushed their capabilities, demonstrated transformative and collaborative leadership, strategically ideate , defied barriers, overcome challenges, built local Network to transforming libraries as Next-Generation learning Hubs.
Also reported that they are catalysers, creating revolutionary changes in the field of library. They have pushed a head of their times in this region, for themselves, for their libraries, for their nation as a Whole. They are truly exceptional among their peers. Their profiles captures specific details of the shift in their libraries across divers thematic areas adopting cradle to grave concept for the Services, integration of IFLA's UN-SDGs for reaching the unreached.
साभार :
---
© CopyRight Pressnote.in | A Avid Web Solutions Venture.