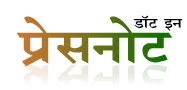 Royal DSM, a global purpose-led science-based company, the United Nations' children's agency UNICEF, and Swiss-based nutrition think tank and incubator Sight and Life have renewed their long-term partnership to deliver better nutrition for at-risk groups in countries in Sub-Saharan Africa and Asia. The partners also aim to expand their work to Latin America for the first time.
With the number of people that will go hungry this year predicted to rise rapidly to around 1 billion – more than one in ten of the world's population – the three organizations will draw on their complementary competencies to address malnutrition at scale while maximizing impact, shared value creation, and co-creating systemic change.
The DSM, UNICEF and Sight and Life partnership first began in 2013 to leverage their combined decades-long experience in public-private partnerships to create transformational impact at scale. Building on this, partners have a joint ambition to promote increased and sustainable access to better nutrition for mothers and children and support youth to reach their maximum potential by providing access to vital nutrition and development opportunities, while sharing lessons learnt regionally and globally.
The partners share common goals yet bring different complementary capabilities. UNICEF provides extensive on-the-ground knowledge, program experience, and connections with governments and development partners at both local and international levels. Sight and Life contributes by conducting implementation research and disseminating relevant learnings for advocacy purposes. DSM offers in-depth expertise on nutrition and the DSM Brighter Living Foundation provides essential funding.
In Nigeria, the partnership is estimated to have already improved the nutritional health of about 3 million children. There, the three organizations will focus on reaching mothers and children during their crucial first 1,000 days of life. Good nutrition during this period plays a vital role in supporting physical and cognitive development with lifelong benefits.
In India, the partnership is focused on mobilizing companies to improve the nutritional literacy of their workers and their families, as well as those of their customers and suppliers. Through the platform Impact4Nutrition (I4N), more than 200 pledged companies so far have contributed pro bono resources to reach almost 2.5 million people across the country to date.
Under the UNICEF umbrella, DSM and Sight and Life are also committed to the Generation Unlimited Sustainable Food Systems platform. This brings together stakeholders to collaborate in providing nutritious foods, deliver inclusive economic growth and attractive jobs for youth in a sustainable agri-food industry in Africa. By working together, they aim to build the business case for wider investment with a shared vision of a self-sufficient sub-Saharan Africa.
Together, the partners will continue to develop scalable models and drive innovation to improve the quality of food and nutrition with the goal of spurring similar action in other countries where malnutrition is a critical concern, focusing on expanding to more African countries and Latin America. The aim is to leverage existing initiatives to maximize impact. The partners will also advocate on a global scale for best practices in micronutrient supplementation, workforce nutrition, and opportunities for youth in the agri-food value chain.
The DSM, UNICEF and Sight and Life partnership will play an important role in contributing to DSM's food system commitments, which include a target to close the micronutrient gap suffered by 800 million people by 2030. With these commitments, DSM aims to strengthen sustainable food systems and improving resilience by increasing access to, demand for and consumption of more nutritious foods – particularly among the most vulnerable.
Herman Betten, Vice President Strategic Partnerships at DSM, commented: "As a purpose-led leader in the science of healthy nutrition, we've been applying our resources and expertise to create positive change. With our recently announced food system commitments we are taking a next step by making our societal impact explicit and measurable. We look forward to stepping this up, together with our public and private sector partners, such as UNICEF, to ensure accessible, affordable, healthy nutrition and healthy livelihoods within our planet's boundaries."
Suzanne Laszlo, UNICEF's Netherlands Director, commented: "Partnering with the private sector is how we can achieve impact at scale in these challenging times. When we see the numbers of malnourished children rising rapidly, it is of utmost importance that we cooperate and have shared ambitions. Every child has a right to grow up healthy and strong, and this renewed partnership will help even more children across the world to realize that right."
Klaus Kraemer, Managing Director of Sight and Life, commented: "We think of nutrition holistically and do our part to tackle malnutrition amongst the world's most vulnerable populations. We apply our deep understanding of the science, our experience and best practices into sustainable, consumer-centric solutions. We push the envelope by promoting evidence-based methods to advance equitable and resilient food systems that deliver nutritious foods."
UNICEF
UNICEF works in the world's toughest places to reach the most disadvantaged children and adolescents – and to protect the rights of every child, everywhere. Across more than 190 countries and territories, we do whatever it takes to help children survive, thrive and fulfill their potential, from early childhood through adolescence. And we never give up. UNICEF does not endorse any company, brand, product or service.
Sight and Life
Sight and Life is a global nutrition think tank and incubator, which delivers science-based solutions to eliminate all forms of malnutrition among vulnerable populations. As a pioneer of nutrition solutions, Sight and Life translates nutrition science, fosters public-private partnerships and uses consumer insights to develop viable social business models for improved nutrition.
DSM
Royal DSM is a global, purpose-led company in Health, Nutrition & Bioscience, applying science to improve the health of people, animals and the planet. DSM's purpose is to create brighter lives for all. DSM's products and solutions address some of the world's biggest challenges while simultaneously creating economic, environmental and societal value for all its stakeholders – customers, employees, shareholders, and society at large. The company was founded in 1902 and is listed on Euronext Amsterdam. More information can be found at www.dsm.com.
साभार :
---
© CopyRight Pressnote.in | A Avid Web Solutions Venture.