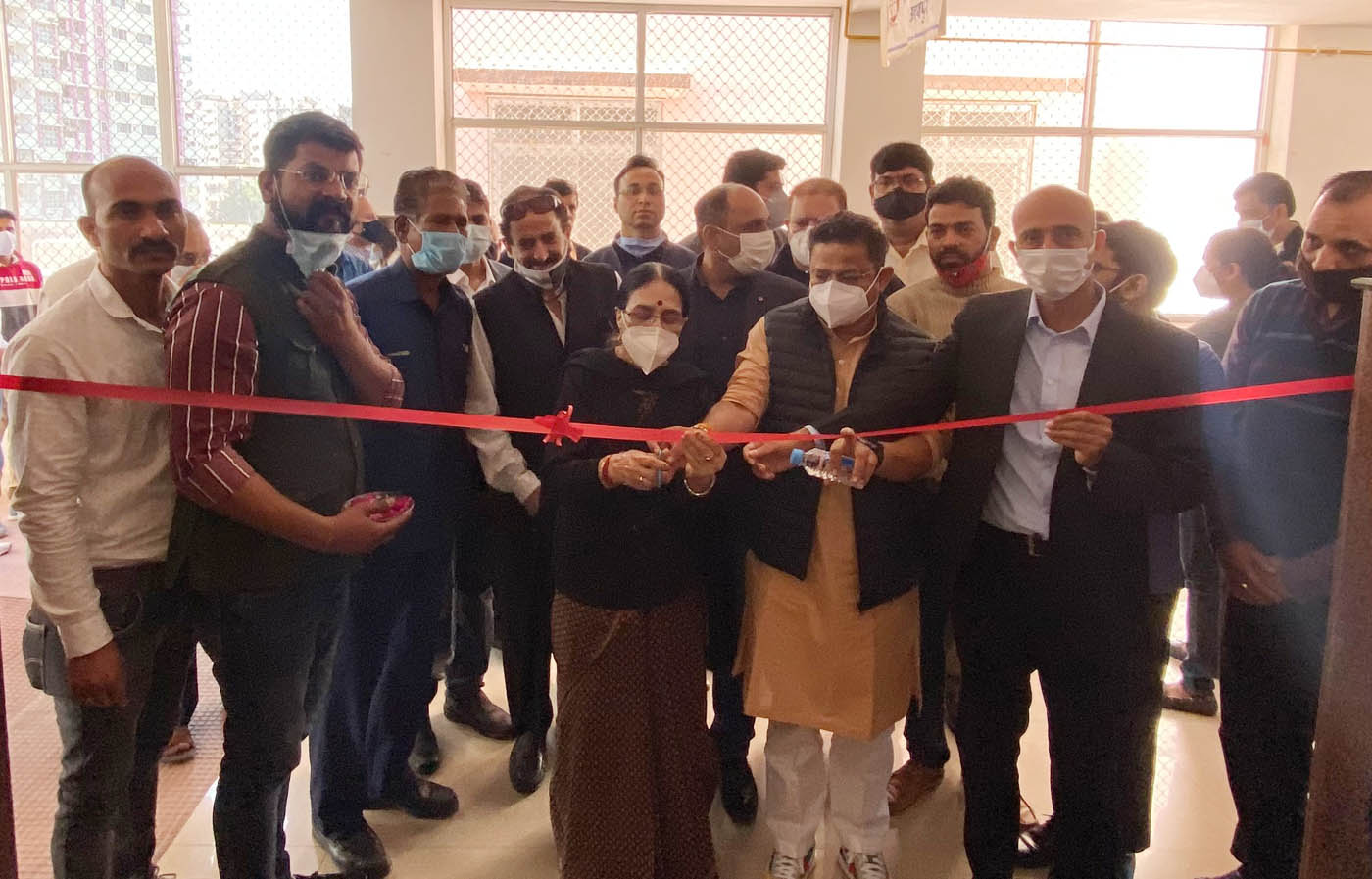 UDAIPUR : LG Electronics, India's leading consumer durable brand today unveiled 50 ICU Bedded COVID facility at Urban Community Health Centre, Bhuvana Udaipur. Committed to enhancing people's lives through meaningful interventions, LG took forward its pledge and provided support to set up medical facilities across India. Recently having completed its 24 years in India, LG senior management including Mr Sanjay Chitkara- Sales Head LG Electronics India was present at the occasion.
LG Electronics is closely working with its implementation partners including United Way Mumbai, CSRBOX to provide the required medical infrastructure in the fight against Covid-19. LG Electronics is supporting Hospitals across India under this initiative. In Rajasthan 2 facilities are supported under this initiative URBAN COMMUNITY HEALTH CENTRE BHUVANA, UDIPUR & SHASHI KUMARI COMMUNITY HEALTH CENTRE, SAWAR. Contribution include medical beds, ventilators, Ultrasound machines, Oxygen cylinders & many other equipment.
Speaking of the initiative Sanjay Chitkara Sales Head-LG Electronics India said, "The unveiling of this facility, is only the beginning of our support to aid the community. Committed to our pledge, we are focused on lending our full support to the Government & citizens in this fight against COVID-19. We will be working closely with various local administrations across India to for setting up additional such medical facilities and provide relief in whatever way possible."
Commenting on the initiative Dr K.K Sharma Director Medical Health Services Rajasthan said, "Covid-19 has created countless challenges, in our country. The second wave has prompted us to focus on solving the difficulties arising out of the pandemic on all fronts. With so much to do, every effort and participation in this situation is welcome. It is important, corporates to come forward during difficult times and provide support to the community. LG's initiative is a welcome effort, this will also aid in boosting the medical infrastructure for upcoming challenges due to COVID. We are grateful to LG Electronics for providing their support to the people of Rajasthan."
Adding further, George Aikara, Chief Executive Officer of United Way Mumbai said, "At United Way, we believe in the collective power of the community to bring about lasting social change. And since the onset of the covid-19 pandemic, we have witnessed this power as all members of the society – government, corporate partners, non-profit organisations and community members – rallied together to fight the pandemic. We are honoured to be working along with the Government of Rajasthan, LG Electronics and CSRBOX to strengthen our healthcare systems by providing critical medical equipment."
साभार :
---
© CopyRight Pressnote.in | A Avid Web Solutions Venture.