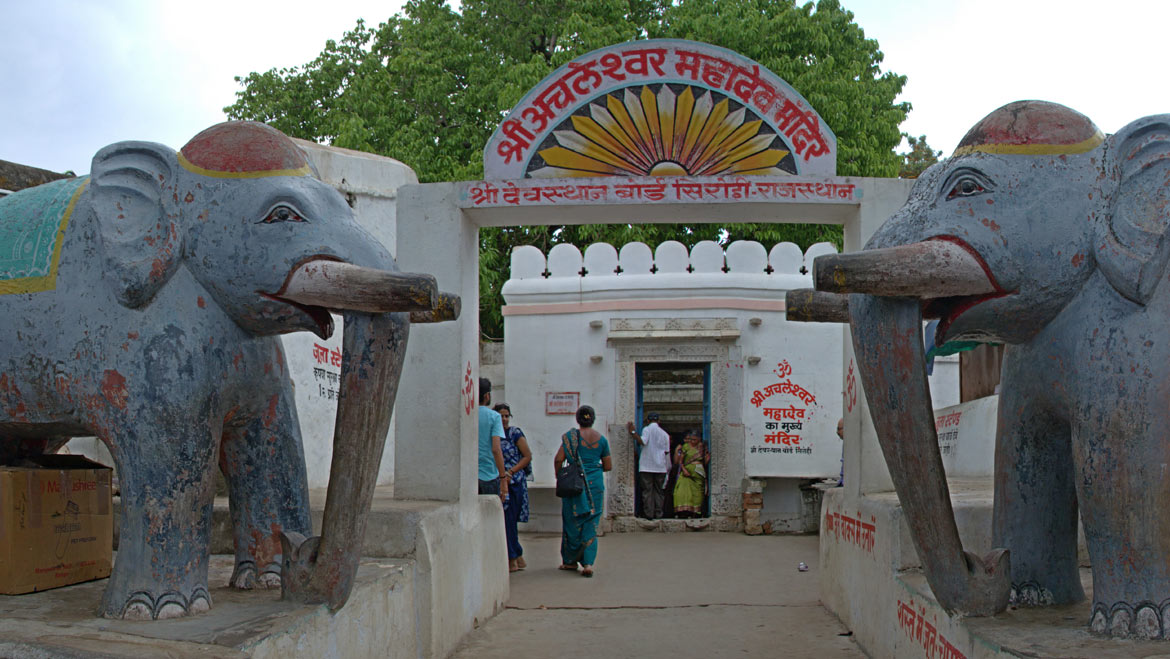 Temple is a Shiva temple situated just outside the Achalgarh fort, located in the Abu road to tehsil of Sirohi district. The temple is believed to have been constructed sometimes in the 9th century A.D. by the Parmar dynasty and later, given the name "Achalgarh" by Maharana Kumbha in 1452 CE.
This is the only temple of India where the toe print of Shiva is worshipped. This is also called "Ardhkashi" because of other Shiv temples around it on Abu mountain. According to Skandpuran, If Varanasi is Shivnagari, then Mount Abu is Shiva's another sub-county.The temple also has several other idols, sculpted from sphatik, a quartz stone, which appears opaque in natural light but becomes crystal-like translucent when a light is held against it. Within the temple is a pit which is believed to be a doorway to Naraka (Hell). Close to the temple is a pond with three large statues of stone buffalos which are the symbols of demons who, according to legend, flocked to the watering hole, which was said to be filled with ghee, until they were shot dead by the king, Raja Adi Pal.
साभार :
---
© CopyRight Pressnote.in | A Avid Web Solutions Venture.