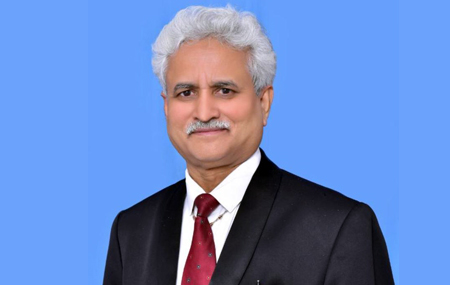 Udaipur. Mohanlal Sukhadia University will send a proposal to the state government to open a hospital in the university on Public-Private Partnership (PPP) model. The said decision was taken in the Academic Council, and Council of Deans (COD) meetings held on Thursday under the chairmanship of Vice-Chancellor Professor Amarika Singh.
University spokesperson Dr. Kunjan Acharya said that it was decided in the meeting that the hospital would be needed for starting medical and paramedical courses in the coming years. It was decided to send a proposal to the state government to get a hospital constructed on PPP mode costing 90 to 120 crores. This will develop financial resources and provide practical facilities for medical and paramedical education to the students. It was decided in the meeting that under Vision 2022, Agriculture Faculty would be opened in the proposed campus in Chittorgarh district. Along with this, it was further decided that on the birth anniversary of Mohanlal Sukhadia on 31st July, the newly selected Rajasthan Administrative Service officers would interact with the university's students at this juncture also be felicitated.
Vice-Chancellor Professor Amarika Singh said that in the future, the university would be professionally prepared for competitive examinations so that students do not have to go elsewhere for coaching. In the said meeting, it was decided that a proposal from the Department of Fashion Technology and Designing would be sent to the Ministry of Textiles to open Apparel Training and Design Center. Under this, we will propose to start about 40 employment-oriented courses according to the interest of tribal areas.
According to the instructions of the state government, the exam result of various courses is ready. They were also approved in the meeting. Vice-Chancellor Prof Singh laid his educational vision and plans for the following year.
Dr. Kunjan Acharya presented a brief account of the achievements of one year. Acting Registrar and Finance Controller Dalpat Singh Rathod conducted the operation.
The meeting was attended by Prof. Ghanshyam Singh Rathore, Dean of Science College, Prof. Madan Singh Rathore, Dean PG Studies, Prof. PK Singh, Dean of Commerce College, Prof. SK Kataria, Faculty of Social Sciences, Dr. Rajshree Choudhary, Dean of Law College, Prof. Jinendra Jain, Associate Dean of Arts College., Director of FMS Prof Hanuman Prasad, DSW Prof PM Yadav, Chief Proctor Prof BL Verma, Director of Computer Center Dr. Avinash Pawar, Controller of Examinations Dr. Rajesh Kumawat, along with all the heads of departments were present.
साभार :
---
© CopyRight Pressnote.in | A Avid Web Solutions Venture.