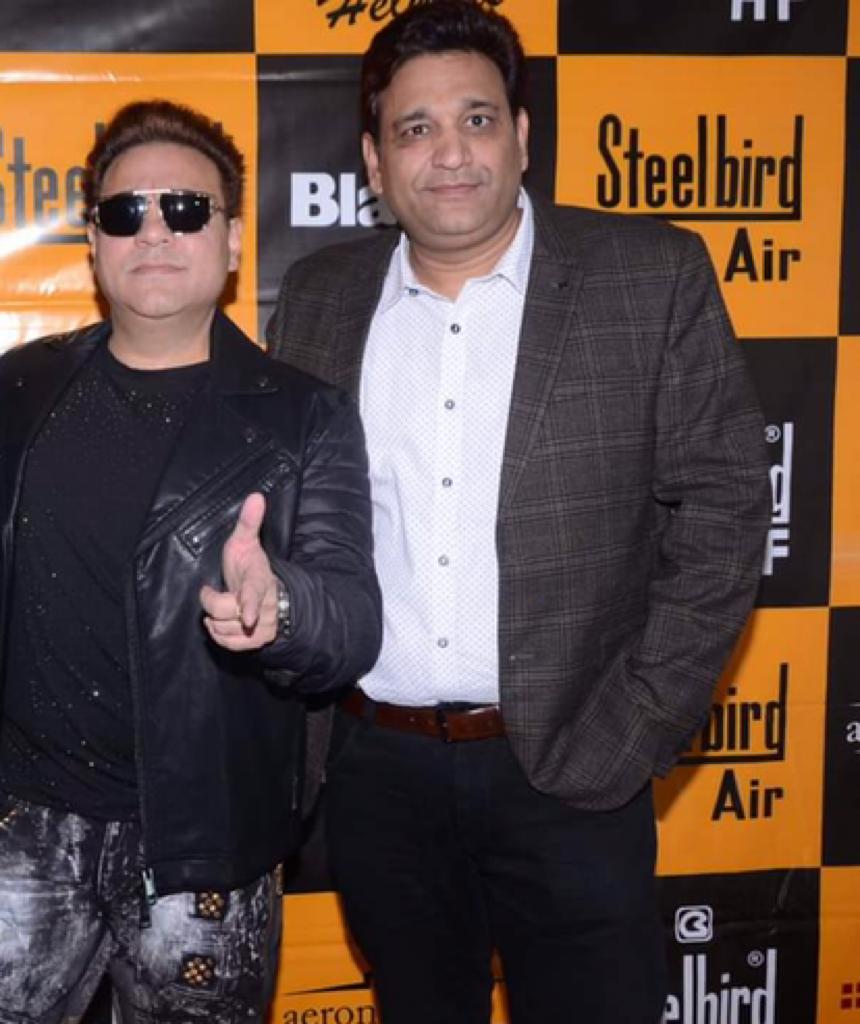 1) Please tell us about your journey with Steelbird helmets.
Currently Mr. Shailendra is associated with Steelbird Hi Tech India Ltd. Steelbird is 55 year old organisation and group is diversified into helmets, accessories, entertainment business,Online company, Engineering components business and into many more businesses but Steelbird Hi Tech India Ltd is Asia's largest ISI helmet company, the flagship company of Steelbird group engaged into manufacturing of helmets.
2) Please brief us about your education and about yourself.
Mr. Jain completed B.Com (Hons ) from Delhi University, Then MBA from All India Management Association, Delhi & he is Google certified digital marketer. His entire professional and personal journey can be summed up in a few words is to have a never say die spirit, always have an open mind in learning new things, believe in team work, be a solution provider to problems, experiment new things and simultaneously enjoy life with family, friends and associates. Both to work hard & have fun in life is essential, live it to the fullest through sports, parties, entertainment activities are all passion. Always thinking in parallel, not straight and therefore engaged in professional, personal as well as social activities at the same time.
Mr Jain's professional journey is nothing but a collection of diversified experiences in the past 24+ years. It started off with Minda Industries Ltd in the beginning and later had explored through Murugappa group, SKF, LML, 3M and finally ended at Steelbird group of companies. It was an alluring and versatile journey according to him through different verticals including Sales, Marketing, Purchase, Operations, Retail, Government business, Online, Exports, Institutional business, OEM business and a lot more to mention. Currently, he is responsible for P&L and end to end management of the Steelbird group of companies. Overall it's been very adventurous and a wholly satisfactory journey with a lot of traveling to PAN INDIA & Internationally too. He has also had got opportunities to manage Regional, National & International level of positions.
A self-motivated person who always wants to grow more and more, professionally, personally & socially, having that said his gleaming professional growth is through learning, new business opportunities, and Personal growth through people to connect with, globally. Social growth is expressed by working with various social & charitable organizations.
3) What are the future plans for the company?
After a long wait of three years,The motor vehicle ( amendment ) act 2019 was passed by parliament and received president's assent on August 9. The act saw manifold increase in fines while riding two wheelers without wearing helmets. Therefore company is investing Rs.150 crores across its three plants in baddi( H.P ) as it looks to cater to increased demand across the country. The fresh investment will help the company expand its product portfolio and add more models to the existing range. Simultaneously company is focusing on all verticals for deeper penetration.
साभार :
---
© CopyRight Pressnote.in | A Avid Web Solutions Venture.