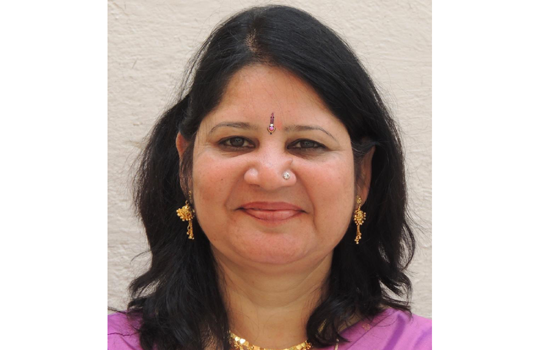 Whenever there has been any crisis on India, people of this nation have defeated it in a collective with their joint efforts. Eradication of Polio in India is the finest example and now the nation is heading fast in the direction eradicating Tuberculosis (TB). Medical experts are confident that this time India suffering from the massive second wave of the pandemic Covid-19 will overcome with its strong willpower and collective efforts will conquer the biggest war of the century.
Currently, India is tormented with the second strong wave of Corona. With the spread of this fatal virus there is a great outcry in every household. Besides Corona, a new problem of Black Fungus too is bogging down. All sort of efforts and medicinal resources are falling short against possibility of adverse effects on children could be the biggest calamity of the era. From across the globe is being extended help distressed humanity. Efforts have been made to contain the situation under control, by imposing lockdown in different regions. According to fresh data of the government, number of active cases is gradually reducing and with increasing recovery rates mortality rate too plummeting. Now chaos for demand for beds, medicines and oxygen is receding.
It is also being talked about that in a bid to check all-round development of India, certain superpowers are using this fatal virus as a weapon to prepare a ground for the third war. While India is bearing the brunt of Corona and third and fourth wave of Corona looms around possibility of adverse effects on children, surprisingly. Although, authentic proofs are not available, but data stands testimony to the fact that intensity of Corona in the neighboring countries is negligible.
Year 2020 lost to Corona. There was a hope that things will improve in the new year 2021. In the beginning of the new year India was fast moving faster on the way get rid of the Corona pandemic almost in the quarter in February-March. During various lockdown and unlock-down public life was getting normal and all kinds of getting to begin. Whole of the world was appreciating India for facing global pandemic in a well planned manner, maintaining better recovery and lesser fatality rates and extending cooperation to the other countries.
Simultaneously, as an outcome of the great scientists of this nation working day and night made in a record time two indigenous vaccines- 'Covi-Shied' and 'Co-Vaccine' and won the accolades across the globe. Prime Minister Narendra Modi assured country fellows by launching two biggest vaccination campaigns in its first phase- vaccinations of medical and frontline workers and in the second phase- vaccinations of plus 45 years age group of people. In view of growing intensity of Corona, in the third phase- vaccination for 18 plus age group too has been initiated since last May. So far about 24 crore people got vaccinate in the country. This way India is stands amongst front line countries of the world in terms of vaccinations two.
The biggest reason for spread of second wave with new strain is attributed to the carelessness of the people against the relaxations granted during lock down. Despite appeals made time and again use mask, washing of hands with soap, use of sanitizer, maintain social distance was so grave that not an inch of space was available in Sadar Bazar, Delhi. New culture forced people to in a situation where one cannot attend last rites of their beloved ones.
At the same time we were made to think to contemplate on our dual mentality on the growing crowds in markets, rallies, other places etc., and now being advised to use double mask and instead of two meters to maintain a distance of ten meter, refrain from morning and evening walks in a likelihood of virus in the air. Prime Minister Narendra Modi is constantly taking stock of the situation by discussing with chief ministers of the states, district collectors, health experts, other segments of the society and central health and family welfare minister Dr. Harsh Vardhan, health ministers and secretaries of the states, visiting hospitals and reviewing availability of health facilities and oxygen plants. State chief ministers too are constantly taking state of situation in their respective state.
Currently, the biggest concern is to contain spread of corona in the remote rural areas. Its not easy to get over this challenge. If not able to contain spread of corona well in time, situation might grow more serious. Hence, this is need of the hour that we should forget about all sort of indifferences, give up tendency to accuse and pull up our socks in endeavour to put an end to the acute crisis of corona. At the same time let all of us together to follow cent percent conduct of code in compliance to check corona and broaden formula of track and treat and vaccination.
This is not for the first time that India has to face menace like Cocid-19. Earlier also country has faced diseases like- black fever, cholera, small pox, polio, SARS (Severe acute respiratory syndrome), Chikungunya, Spanish flu, HIV (AIDS0, Ebola (HVD), Zika virus, Nipah (NiV) etc. diseases bravely and have been not only contain but eradicate the same.
Similarly natural calamities like- Chhappaniya Akal, drought, earthquakes, floods, SUNAMI, cyclones, blizzards, glacier melting, hail storms, cloud bursts, heat waves, locust attack, arsons etc. have been faced valiantly by Indians with courage and mutual cooperation.
साभार :
---
© CopyRight Pressnote.in | A Avid Web Solutions Venture.