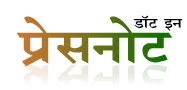 Chittorgarh / To avoid the corona virus, many misconceptions are being spread right now, to prevent this and to provide accurate information to the common man, CMHO Dr. Indrajit Singh has shared important information on the use of masks.
He explained that a healthy person does not need to apply any mask in public.
A person with a cough or fever with a cold is required to apply a 3-fold surgical mask of blue color,
Or someone is taking care of a patient suffering from cold, fever and breathing
Or you may have to go to a clinic, pathology lab or hospital for some reason.
How to use surgical blue mask:
The blue color should be outside and the hard striped part should be above, the pleats of the mask should go from top to bottom.
Tie the top lanyard of the mask behind the head above the ear and tie the lower lanyard behind the neck. Make sure there are no gaps on either side of the mask. When using, avoid touching the mask.
Do not let the mask hang on the neck.
Change the masks after every six hours or as soon as they get wet.
While removing the mask, great care must be taken not to touch it further. When the mask is to be removed, first open the bottom cord and then open the top cord.
Handle the mask by holding the upper chord.
Do not touch the front surface of the mask. Do not use disposable mask again. Do not throw the mask in any dustbin or on the road. Soak it in a simple bleaching powder or sodium hypochlorite solution and then burn it.
Who to use N95 mask? .....
Health care workers such as doctors, closed nursing staff and other staff who are taking care of a patient with coronavirus. Lab technicians taking samples of potential patients.
The hospital staff is treating a patient suffering from coronavirus.
Use of Sanitizer: Any simple solution that contains at least 70% alcohol is effective in preventing the virus, even if a medical spirit can be used, it is a very inexpensive solution.
By adopting these measures, the corona virus can be prevented from spreading.
साभार :
---
© CopyRight Pressnote.in | A Avid Web Solutions Venture.