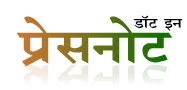 Chittorgarh : "Everyone remembers the gruesome incidents in Delhi and Hyderabad, so the society and the family with the Judiciary, Police and Administration should all make efforts to ensure that such gruesome incidents do not happen in the society and crime can be prevented. . "
This view was expressed by District and Sessions Judge Hemant Jain. He was the chief guest of the Matri Shakti Abhinandan program organized by UNESCO on Women's Day on Friday.
Ever since the creation , woman was strong, has been and will be. He said that women have been worshiped in our society for many years, but in the last few years, women have been shown to be quite weak. We have all read the cases of many atrocities with a woman considering her to be just a body.
To know that the woman was strong from the beginning, we have to explore the history where many such examples are filled which proves that the woman was never weak.
Even in the present era, women are moving ahead in every field and have set new heights of success. He said that it is necessary that even if we do not worship the woman, we should give her respect. Whether it is a working woman or a homemaker, she has a special role in society and family. He said that 60% women are now coming to the judiciary, which in itself is a matter of great happiness. He said that women empowerment and respect are the main objectives of International Women's Day but we all should keep in mind what we have to improve the society so that crimes against women and girls can be stopped.
Women are the hallmark of a good and developed society- District Collector
Speaking on the occasion, the District Collector Chetan Deora saluted the mother power and said that women are the identity of a good and developed society. Respect for women in homes makes one happy. The best form of peace and creativity on earth is women. He said that mother power is the best creation of God. God has made women so strong that they can easily withstand all difficult times. There is a need that society should now honor them. The significance of Women's Day is when women go ahead and exercise their rights. He said that women should break the bond of Payal & Bichhiya and go ahead and face all kinds of problems on their own.
Women should get equal opportunities for progress - Superintendent of Police
Superintendent of Police Deepak Bhargava said that women are playing a leading role in all fields. Like the police, women will now increase their pride in the Indian Army and our police department will strive to provide equal opportunities for progress to women. He said that women are inspiring and police department is available to serve the public 24 hours. He said that he is feeling proud after coming to Chittorgarh.
On the occasion of International Women's Day, working women in various positions in Chittorgarh were honored.
In the last few years, it was a mistake to consider a woman as fragile and weak and society started discriminating with her.
The biggest female form is that of the mother. A woman is far ahead of the male in every field because she handles all the difficult times very well. It is an invaluable gift given by nature. The woman also handles her family in every difficult period. A society cannot progress until a woman gets the right respect.
For this purpose, Zilla Parishad CEO IAS Mrs. Namrata Vrishni, SDM IAS Mrs. Tejaswi Rana, IFS DFO Mrs. Savita Dahiya, DSO Mrs. Bijal Surana, Judge Mrs. Shivani Johri Bhatnagar, Additional SP Mrs. Sarita Singh, Mrs. Vimala Sethia of Urban Cooperative Bank, Child Welfare Committee President Mrs. Sushila Laddha, City Council Commissioner Mrs. Durga Kumari, Education Officer Shrimati Kalyani Dixit, Information Center PRO Mrs. Ritu Sodhi, Director of Vision Groups of Colleges Mrs. Sadhana Mandloi, CSR Manager Mrs. Aruna Cheetah of Hindustan Zinc, Mrs. Zindak Nair, Principal of Hind Zinc School, Mrs. Vandana Vazirani, MD of Urban Cooperative Bank, RNT, B. Ed Principal Mrs. Leena Bhattacharya, Environmentalist UltraTech Mrs. Chanda Dangi and District Excise Officer Smt. Rekha Mathur were honored.
Apart from this, Mrs. Saroj Gurbani, director of Bhatia & Company, was the special guest and state president of UNESCO Club of Rajasthan Nemichand Chopra, district president Shailesh, state convenor Gopal Mali and provincial general secretary JP Bhatnagar were present. The anchor was journalist and poetess Shakuntala Devi Saruparia of Udaipur.
साभार :
---
© CopyRight Pressnote.in | A Avid Web Solutions Venture.