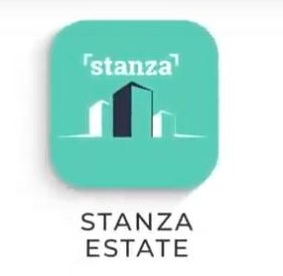 Stanza Living launches first-of-its-kind Stanza Estate App for real estate owners; targets one lakh bed capacity by 2021
● Creates repository for pan-India property listings
● Offers revenue maximization for property-owners
● Allows real-time property viability analysis as a student living asset
India, Hyderabad January 28th, 2019: World-class student residence provider, Stanza Living, launched Stanza Estate app, designed to enable quick and efficient listing of properties. The app will allow property owners, brokers, real estate consultants and developers, to partner with Stanza Living in an efficient and effective manner, to create bespoke, high-quality student accommodations.
Stanza Living operates a full-stack business model that transforms properties into student-friendly residences, provides a wide array of amenities for a hassle-free living experience and ensures end-to-end service delivery management. The Stanza Estate App will help create an ecosystem of property owners across the country, to launch student accommodations in key educational hubs like Bengaluru, Hyderabad, Chennai, Pune, Indore, Ahmedabad, among others.
Speaking about the launch Anindya Dutta and Sandeep Dalmia, Co-founders, Stanza Living, said "We are on an aggressive growth path and have an ambition to target a capacity of over one lakh beds by 2021. Our intent is to create a pan-India student housing brand so that the millions of migrating students in the country can be assured of a high-quality residential experience. The Stanza Estate App is the first step to engage like-minded property owners, brokers and consultants and work together to create a high-yield proposition. We will be launching a series of outreach programmes to engage potential partners and find synergies, as we build a world-class student brand."
Speaking about the impact on business efficiencies, they said "Launched as a pure listing platform, future updates of the app will have powerful data analytics engines and property evaluation algorithms to allow real-time evaluation of the viability of a property as a student living asset. This will create an efficient information exchange and operational liaison between our business teams, allow real-time updates to our potential partners and faster sourcing of property supply to grow our footprint."
The Stanza Estate App provides:
● An intuitive interface and easy navigation enabling the user to share a repository of comprehensive property details
● Real-time update on property assessment, shortlisting and selection
The Stanza Living team will subsequently partner to transform selected properties into student accommodations and take care of complete everyday operations.
Student housing is a largely unorganized market, which suffers significant infrastructure and service quality gaps. Despite being a high-demand sector generating revenues of over $15 billion, there has been no significant disruption in the sector to deliver a high-quality student community-living product. Stanza Living is focusing on reimagining the student living experience in India, to ensure that the over 11 million migrant students in the country can enjoy global standard housing solutions.
About Stanza Living:
Stanza Living (www.stanzaliving.com) is a tech-enabled co-living concept which is reimagining student housing in India by transforming it into an experience product, in-line with evolved hospitality sectors like hotels and serviced apartments. From smart-space planning in residences to gamifying delivery of food for operational effectiveness, from exclusive community engagement programmes to delivering reliable and standardized services through technology integration, Stanza Living operates with a full-stack business model that puts students at the heart of its product and service design, development and execution. The company currently operates in Delhi-NCR and plans to expand its presence across multiple student markets in the country in the coming months.
About Stanza Living Founders:
Stanza Living was co-founded by Sandeep Dalmia and Anindya Dutta in 2017. Dalmia is an alumnus of Delhi College of Engineering and IIM Ahmedabad. Prior to Stanza, he was a Principal at Boston Consulting Group. Dutta was previously a Real Estate investor with Oaktree Capital and prior to that, he worked at Goldman Sachs In London. He is an alumnus of IIT Kharagpur and IIM Ahmedabad.
साभार :
---
© CopyRight Pressnote.in | A Avid Web Solutions Venture.